20 of the best movies set in winter weather | Multimedia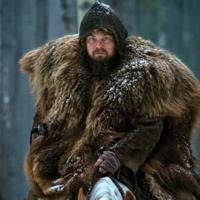 Evoking images of snow-capped landscapes, bare trees and freezing temperatures, winter weather sets an instant and identifiable tone. It's no wonder that a number of key films use this particular season as a constant backdrop. Rarely does the mere use of weather make such an immediate impact as when characters exhale steam as snow falls into a blanket still present around them. Indeed, the audience can practically feel the freezing cold through the screen.
Tone aside, winter often plays an even more direct role in the story. Movies like "Christmas Vacation" wouldn't make much sense if they weren't on during the holiday season, after all. Not to mention the obstructive nature of snow and freezing temperatures in films such as "Cold Mountain", "Fargo" and "Force Majeure". In John Carpenter's horror classic "The Thing," set in the heart of Antarctica, the desolate winter climate reflects the isolation the characters face as the film progresses.
Meanwhile, the audience can wrap themselves in warm blankets and sit by the fire as they participate in the viewing experience. This makes winter movies all the more appealing, as if they reinforce one's own sense of coziness. It also helps that a number of these movies are just great on their own. Here are 20 of the best.
Stacker has compiled a list of 20 great movies set in wintry weather. To be eligible, the film had to be set primarily in winter and have at least 20,000 votes and a user rating of 7.0 on IMDb.
You may also like: 111 monumental films in cinema history and why you must see them