Bayer warns glyphosate supply could be disrupted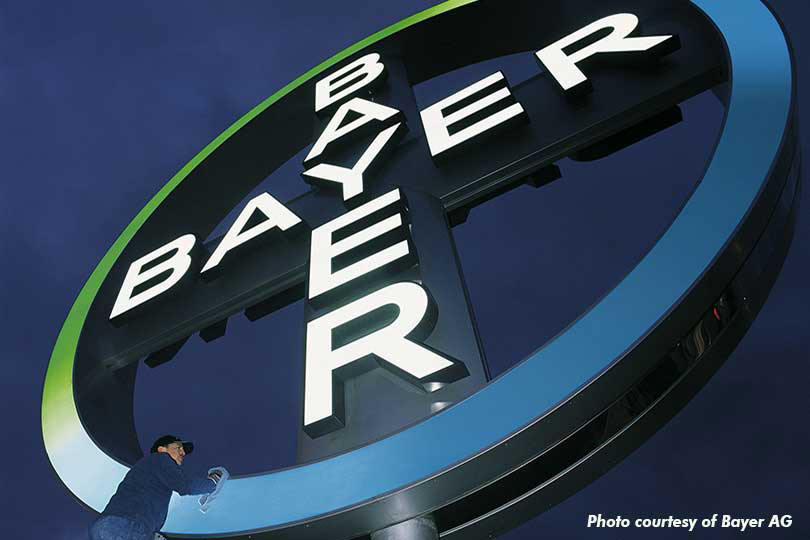 Bayer AG may not be able to fill some glyphosate contracts this spring due to a supplier manufacturing issue.
The agrochemicals giant has alerted its distribution partners that it has declared a "force majeure" event, which usually suspends a supplier's contractual responsibilities following disruptions beyond its control.
"Bayer's ability to supply its customers with glyphosate or glyphosate-containing products, as agreed to in certain agreements or under accepted purchase orders, has been affected," the company said in a statement.
This concerns some Texas farmers who are waiting for deliveries of glyphosate.
In a letter last week announcing the force majeure event, Bayer said an undisclosed supplier of a key raw material for glyphosate production suffered a "mechanical failure", resulting in a "substantial reduction in production".
Bayer noted that repairs to this production line are expected to take about three months.
"Our supplier is on track to restore production, (and) we have purchased additional materials and made other mitigation efforts to help best manage this situation," according to Bayer. "We expect any impact to be marginal in terms of our annual glyphosate production."
Glyphosate is a key ingredient in Bayer's Roundup and RangerPro.
The news comes at a time when farmers are already facing supply shortages and rising costs of agricultural chemicals.