Call to speed up export payments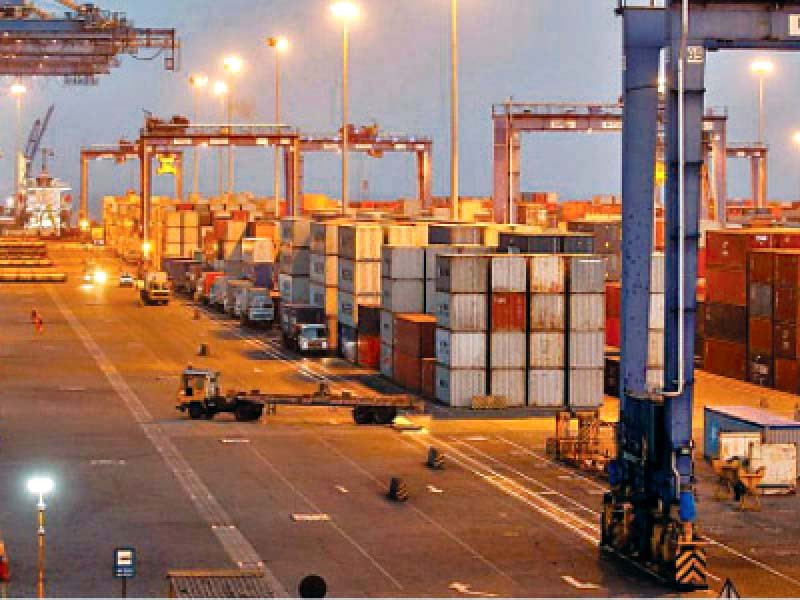 CARACHI:

The businessmen demanded a change in the export earnings rule to speed up export payments. This would strengthen the country's foreign exchange reserves and help prevent further volatility of the rupee against the dollar.
Pakistan Businesses Forum (PBF) Vice President Ahmad Jawed has called on the State Bank of Pakistan (SBP) to change the rules so that the time limit for export earnings is reduced to a maximum of 40 days.
Jawad proposed that SBP should step in and offer to exchange the funds in dollars for rupees for the borrowing banks and through this SBP could raise substantial funds of up to $5 billion.
He dismissed the finance ministry's idea that political unrest was hurting the country's financial stability through depreciating the exchange rate and reducing investment and instead demanded government action to remedy the situation.
"Unfortunately, over the past few months many exporters in search of additional profits have delayed their receipts," he said.
Former member of the Prime Minister's Economic Advisory Council, Dr. Abid Qaiyum Suleri, agreed with this view and said it would be a step in the right direction.
The delay in bringing in export earnings on the basis of speculation is bad for Pakistan's balance of payments and must be addressed, he said.
These measures are tough on the regulator and the authorities, he said. However, with a view to a future valuation of the rupee, these regularization steps must be taken as soon as possible.
Jawad also said that private dollar bank accounts should be discontinued in Pakistan. If people need dollars, they can acquire them from the banks. However, the limit should not exceed $2,000 per day on an individual CNIC.
In Bangladesh, for example, individuals are hardly allowed to take $1,000 for their use as state authorities maintain strict control and balance over foreign currencies. This is one of the factors why their currency is still strong today, he added.
Suleri disagreed with the idea of ​​restricting private dollar bank accounts. "I will not recommend shutting down private dollar bank accounts. It will create unnecessary panic and lead to black marketing of dollars," he said.
People will buy expensive dollars in a state of panic and keep them out of bank accounts, he said. Such a move will also shake the confidence of overseas Pakistanis who send $31 billion a year in remittances.
Arif Habib Limited's Research Manager, Tahir Abbas, said the export earnings delay should be reduced or the exchange rate should be locked on the prevailing day so that exporters do not delay earnings.
However, private dollar bank accounts should not be discontinued as this would create additional pressure and panic in the market, he added.­­
Published in The Express Tribune, August 4e2022.
As Business on Facebook, follow @TribuneBiz on Twitter to stay informed and join the conversation.