Cattle Industry Compensation for Export Ban on 'Illegal' Live Animals Could Reach $ 800 Million as Class Action Draws New Members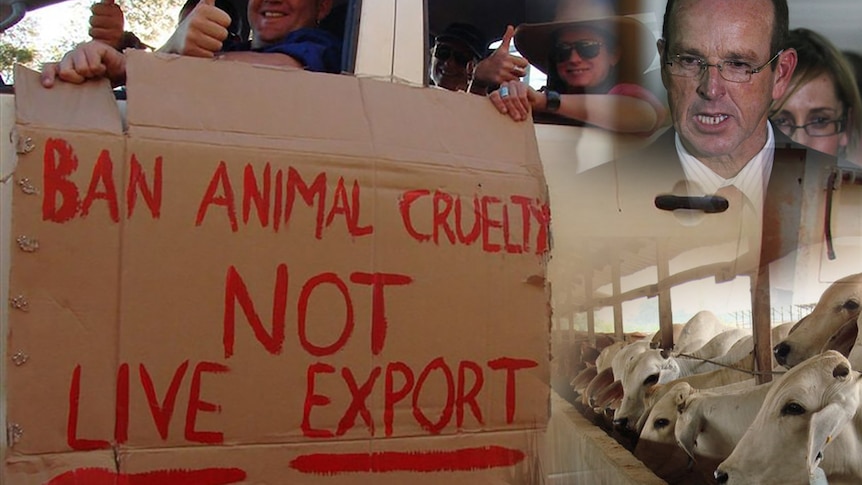 A successful class action lawsuit against the federal government's early 2011 ban on trade in live cattle to Indonesia continues to attract new members and could end up costing the Commonwealth around $ 800 million.
Key points:
It has been 10 years since the Federal Labor government decided "illegal" to suspend trade in live cattle to Indonesia
Successful class action lawsuit against ban continues to draw members
ABC Understands Class Action Final Payment Could Reach Around $ 800 Million
It has been a year since the landmark Federal Court ruling in favor of the northern beef industry, determining that former Agriculture Minister Joe Ludwig acted with malice when the Gillard government of the day introduced the ban in June 2011.
Speaking to ABC Landline, class action facilitator Tracey Hayes said no compensation has yet been paid except for the Brett family from the Northern Territory, who were the main plaintiffs in the class action.
She said the class action lawsuit was still open in a court-ordered process and now attracts around 10 new members every week, mostly from Queensland.
"We hear a number of stories, some of them are incredibly hard to listen to, how the [ban] affected their families and their operations, "Ms. Hayes said.
"But the judge has a very strong vision to keep the class action lawsuit open to make sure we capture as many people as possible [affected by the ban]. "
Increasing cost
Ms Hayes did not give exact figures on how many people and businesses are now registered for the class action lawsuit, but said a closing date "was not too far away."
She said the final payment for the class action lawsuit was clearly on the rise.
She said those affected by the ban, who had not yet signed up to the class action lawsuit, were to get involved shortly before it closes.
ABC Rural understands that last week a major feedlot operator in Queensland joined the class action lawsuit.
Regarding the amount of the final compensation, negotiations are underway between the cattle industry and the Commonwealth, but these will ultimately be decided by Judge Steven Rares.
A payment deadline has not been set.
Loading
10th anniversary of the ban
Next week marks the tenth anniversary of the federal Labor government's suspension of trade in live cattle to Indonesia.
When former Agriculture Minister Joe Ludwig announced the instant ban at a press conference in Brisbane, Justin Dyer of Hayfield Station in the Northern Territory was actually in Indonesia.
"We heard that there was a Four Corners story coming up, with potentially explosive and damaging footage, so six of us alumni of the college went to get some boots on the floor and see this that was actually going on there, "Mr. Dyer said.
Mr Dyer said they visit Indonesian slaughterhouses every night.
"The majority of the places I went were pretty good, especially [abattoirs] using stun guns.
"But then there were butchers using ropes to hold back and it was quite confronting, quite shocking… it was unacceptable."
Loading
ESCAS Animal Welfare Legacy
Ten years later, Mr Dyer said it was important to look at the positives of that time, including the deployment of the Exporter Supply Chain Assurance System (ESCAS) and stun guns in slaughterhouses in Indonesia.
"It was a stressful time for everyone in 2011, we were watching the barrel… but I think you have to focus on the positives."
Mr Dyer said his family joined the class action lawsuit last month.
"I guess we're looking to cover some interest bills… and I guess we agreed as a family that it was a big push. [by industry] to go this route and we wanted to put our names on it and support it, it remains to be seen if we get a lot of compensation for it. "