Discovery ranks fourth on Fortune Change The World list of 2022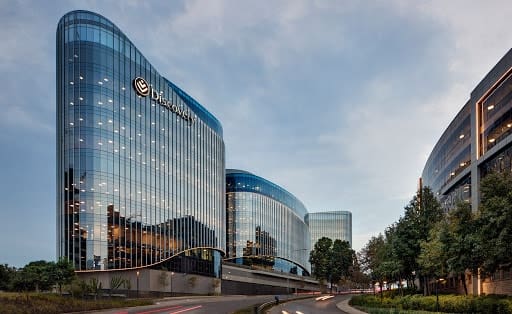 FDiscovery Financial Services Group joins the ranks of the 50 companies recognized in Fortune Magazine 2022 change the world listingpublished today.
The flagship list includes organizations around the world that have a positive impact on society through activities that are part of their core business strategy.
Classified discovery Fourth on the list for applying its disruptive shared-value banking model, helping people adopt better financial behaviors – and rewarding them for it. This is in line with the Group's main objective of "making people healthier".
Fortune Writers and Editors, with the help of the Shared Value Initiative, evaluate companies on key metrics such as social impact and degree of innovation, to find companies that dramatically improve the lives of customers and have a positive societal impact.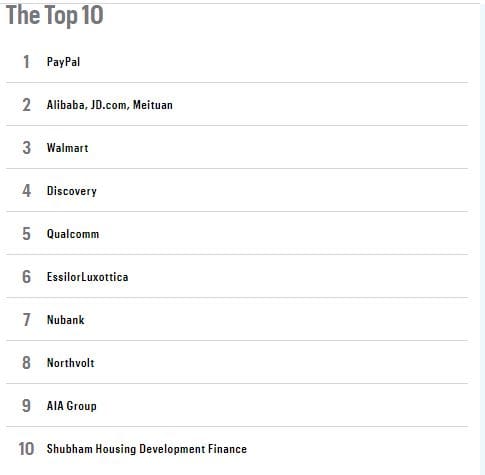 "Discovery's shared value model has been proven to transform customers' engagement with their physical and mental well-being, resulting in healthier decisions and better risk outcomes," said the CEO of Discovery Bank, Hylton Kallner.
"By extending this shared value model into the retail banking space, Discovery Bank applies the same philosophy to the financial well-being of its customers in South Africa, creating a win-win situation where customers benefit from a improved finances and rewards, and Discovery Bank enjoys fewer defaults and more engaged customers."
Discovery is known for its shared-value insurance model and behavior change program, Vitality, which guides people towards healthy choices and rewards them with various incentives, from free gym memberships to discounts on healthy food and wellness products. The result is a healthier and more engaged clientele that claims less, creating value for the individual, for the insurer and for society in general.
Discovery adapted this model to the banking industry in 2014, after data from its credit card offering showed that the patterns at work in its insurance business were also evident in people's financial behavior. In health and welfare insurance, for example, a few key behaviors (poor diet, lack of physical activity, smoking and excessive alcohol consumption) lead to four conditions (cardiovascular diseases, chronic lung diseases, diabetes and various cancers), which at 60 % of deaths worldwide. The same goes for banking behavior – a few controllable financial choices such as not saving for emergencies and excess secured debt are responsible for 80% of credit defaults and pension shortfalls.
From the start, Discovery Bank was designed differently – to help customers succeed financially.
Discovery BankThe unique approach of is underpinned by the Vitality Money program, which measures how well customers manage their money and improves their financial health in five areas:
Spend less than they earn
Manage your short-term debt well
Have insurance against unforeseen events
Pay off the property as soon as they can
Investing for retirement and the future
Customers earn Vitality Money points for improving these five behaviors, with the total number of points determining their Vitality Money status unlocking certain rewards. The result is a better banking model for customers, for the bank and for society. Analysis of 300,000 Discovery Bank customers shows those with higher Vitality Money statuses are 96% less likely to be in arrears, have deposits over seven times the average and are three times more likely to commit regardless of their income level.
More equitable banking models are needed, both globally and in South Africa, where the problem is very pronounced. South Africans spend an average of 75% of their take-home pay on debt, with rising interest rates making the situation worse. This is particularly debilitating given that interest rates are out of people's control. A major cause is that traditional banks segment and price customers based on their socio-economic status, even though the nature of risk in banking is as much behavioral as socio-economic. Even customers who manage their money well pay more to borrow based solely on their socioeconomic segment, subsidizing high-risk customers.
Since its launch in 2019, Discovery Bank has grown to one million accounts with 11 billion rand ($700 million) in deposits and 4.5 billion rand ($280 million) in credit advances.
"We are honored to be included in this year's Fortune Change the World list and believe the behavioral banking model has the potential to demonstrably improve people's financial health, monetizing their better money management and rewarding customers to do the things that are good for them," concluded Kallner.
To read more: Small Business, Big Impact: Why Startups Are High on the Fortune List is Changing the World This Year