Grundfos and EKF (Danish Export Credit Agency) sign financial partnership agreement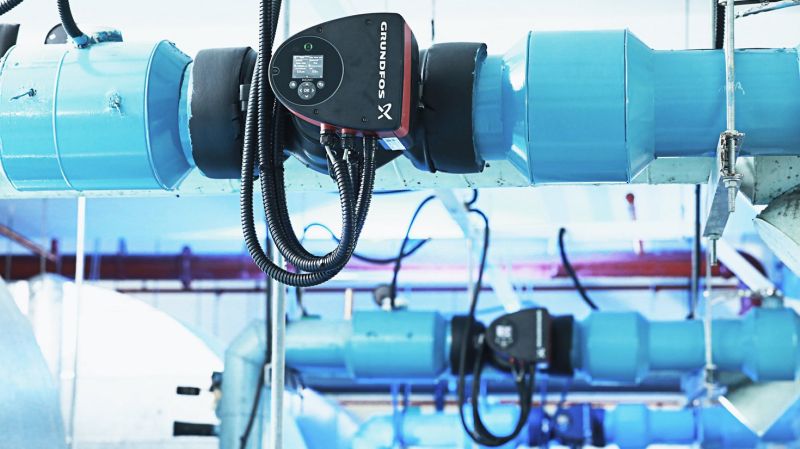 Grundfos, a global leader in advanced pumping solutions and water technologies, and EKF Denmark's export credit agency have entered into an agreement allowing Grundfos to finance projects globally for private commercial and public clients with limited funds.
This agreement is the first of its kind in the pumping solutions industry. This creates new opportunities for Grundfos to finance projects that will improve access to water and optimize the use of water resources. Additionally, it can help customers achieve their carbon reduction ambitions.
"We are delighted to partner with EKF, which allows us to offer this new financing opportunity to our customers who need financial support to achieve their water ambitions. The agreement accelerates the process of equipping customers and end users with solutions that reduce CO2 emissions and provide access to clean water to vulnerable areas," says Mikael Geday, Grundfos Chief Financial Officer.
Under the agreement, private commercial and public customers can receive financing for projects above €0.5 million for up to five years directly through Grundfos. EKF will provide Grundfos with a credit guarantee covering 50% of the credit exposure, significantly reducing the risk associated with financing such projects.
"We are delighted that together with Grundfos, we have implemented an entirely new approach that will make it easier for Grundfos' global customers to obtain financing for the purchase of new pumping and water solutions while helping the company to reduce the risks involved. This is an example of EKF's pragmatic contribution to the global green transition," says Peder Lundquist, CEO of EKF Denmark's Export Credit Agency.
Disclaimer: This press release is automatically generated. The CSR Journal is not responsible for the content