Kenya to export meat products to South Africa from December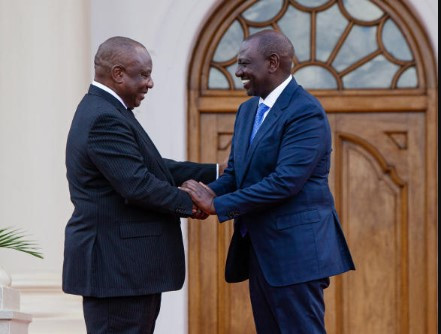 Kenya will now be able to export meat products to South Africa from next month, President William Ruto has said.
Kenya lifted the ban that had existed for 10 years.
Speaking at the annual general meeting of the Kenya National Chamber of Commerce and Industry, Ruto made the announcement a day after meeting South African President Cyril Ramaophosa who was in the country for a state visit. Two-day state.
"We have not only unlocked the travel issues, but we have also removed the barriers. Access of our meat products to the South African market has been banned for 10 years. By December 2022, the ban will be lifted so that our products can access the South African market," Ruto said.
Kenya has banned the import and sale of cold-processed meat from South Africa, citing an outbreak of Listeriosis poisoning that claimed the lives of more than 180 people.
The outbreak has been associated with products from limited food and rainbow chicken companies whose products include; Bokkie, Lifestyle, Miellekip, Polony, Russian and Viennas.
The ban has also been enforced by other African countries, including Namibia, Mozambique, Botswana and Zambia.
Currently, Kenya is struggling to sell some of its agricultural products, including tea, pineapples and avocados, as the two countries operate under different vital health requirements.