Kuwaiti Al-Zour Terminal Receives First LNG Shipment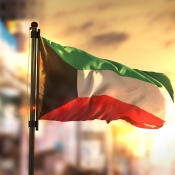 Kuwaiti Al-Zour Terminal Receives First LNG Shipment
State-owned Kuwait Integrated Petroleum Industries Co (KIPIC) announced on July 12 that it had received a first shipment of LNG at its Al-Zour regasification terminal, before some of the facility's units started up, according to the government. KUNA Press Agency.
The 213,000 m3 The cargo was delivered aboard a Qatari tanker, and will be followed by a second from Qatar of equal size, KIPIC said.
The terminal will import up to 22 million metric tonnes / year of LNG at full capacity, helping Kuwait expand the role of gas in its energy sector and provide increased supply to the refining and petrochemical industry. It will be part of a larger downstream hub at the port of Al-Zour which will also include a 615,000 bbl / day oil refinery scheduled to start in November and a 2.8 million tonne / year petrochemical complex.
The hub was due to be completed in 2020, but work was delayed due to coronavirus restrictions. Several service companies and contractors involved in its development have reportedly attempted to invoke force majeure clauses in their contracts, complaining that movement restrictions prevented deadlines from being met.
The terminal will have eight storage tanks with a combined capacity of 225,000 m3. In December, the Greek gas infrastructure operator DESFA won a five-year contract for the operation and maintenance of the terminal.