Madhya Pradesh's CM Shivraj Singh Chouhan Meets Prime Minister Modi, Discuss Wheat Export and Development Projects | Bhopal News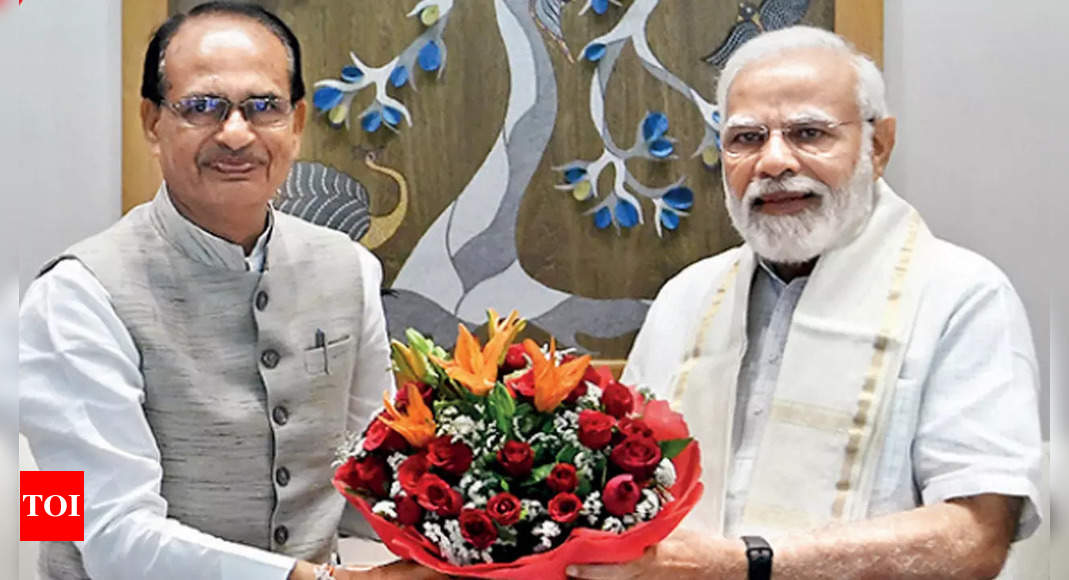 BHOPAL: Madhya Pradesh Chief Minister Shivraj Singh Chouhan met Prime Minister Narendra Modi in New Delhi on Saturday and discussed the state's wheat exports. He also informed him about development and public welfare projects in MP and sought his advice.
According to a statement from the state government, Chouhan urged the prime minister to hold the next 'Pravasi Bharatiya Divas' on January 9, 2023 in Indore. It was also decided to hold the Investor Summit on January 7-8, 2023, instead of November 4-6 this year.
Chouhan briefed the Prime Minister on the famous Sharbati and Durum wheats of Madhya Pradesh. "Over 2.4 lakh tons of wheat have been exported. We can export another 20 lakh metric tons," he said.
According to a government statement, Egypt wants to import wheat from MP. The CM briefed the PM on the facilities that the MP government provides to exporters. Regarding the agricultural diversification policy, Chouhan told the prime minister that oilseeds and cash crops are promoted in the state so that foreign exchange can be saved by reducing the import of edible oil. While discussing the state's ethanol policy progress, Chouhan said approval letters for 50 million liters of ethanol production have been issued.
Prime Minister to launch Mahakal Temple area upgrade and state start-up policy
The Chief Minister invited Prime Minister Modi to launch the Mahakal Maharaj Kshetra expansion plan of Ujjain, which the Prime Minister accepted. Chouhan also asked Modi to launch the Madhya Pradesh startup policy virtually in May.
The CM briefed Prime Minister Modi on the progress of Amrit Sarovar Yojana where 75 water bodies will be dug in each district adding up to 3,800 Amrit Sarovars in the state with public participation. On August 15, the flag hoisting ceremony will take place near these sarovars.
Chouhan briefed the Prime Minister on ongoing programs to provide jobs and self-employment in the state and their progress. He informed that Rozgar Diwas is held every month and a target is set to provide 2 lakh jobs. So far, three Rozgar Diwas have been held on January 12, February 25 and March 30, during which loans have been disbursed to 13.6 lakh youths, the press release said.
Chouhan also briefed on the progress of centrally sponsored programs being implemented in the state.