The future workplace will require CIOs to reinvent their IT infrastructure, IT News, AND CIOs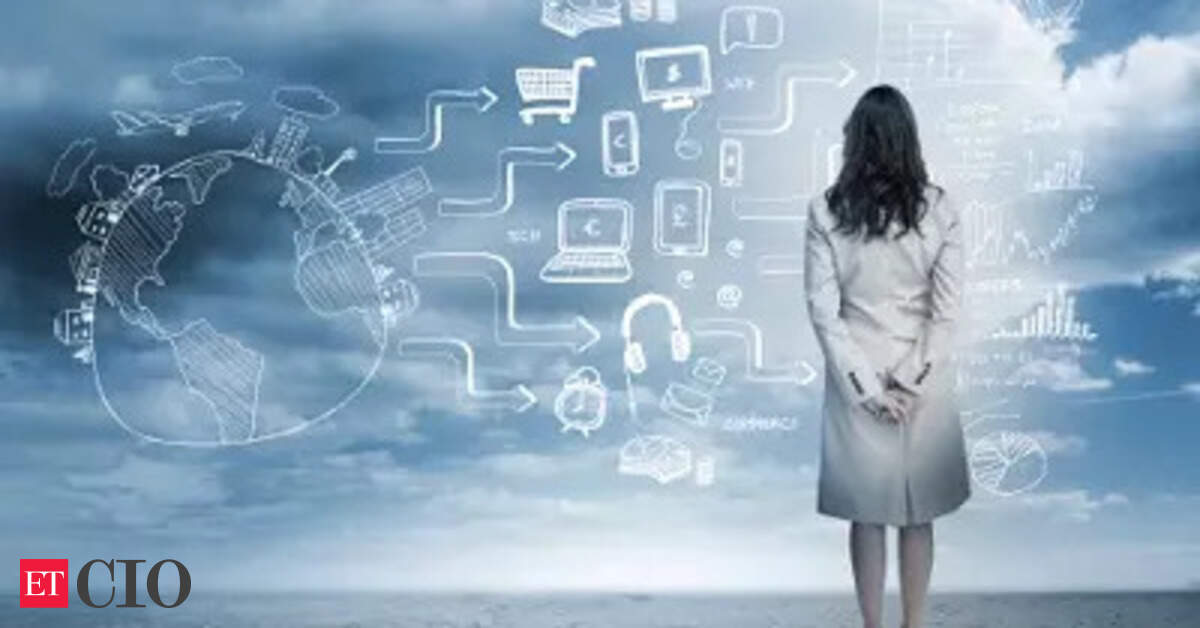 [ad_1]
By Vivek Sharma
As 2021 draws to a close, IT innovations are redefining the workplace. The traditional office as we know it is behind us, and the workforce appears to be moving positively towards the hybrid work model.
What's on the horizon? As organizations plan to bring the workforce back to the office in a hybrid work model or allow employees to settle permanently in remote locations, securing the optimal infrastructure for business continuity becomes an issue. priority. To make this transition seamless, companies will continue to experiment with software-defined solutions such as "virtual desktop infrastructure", demand-side infrastructure as a service, or move to hybrid cloud.
There is no doubt that IT decision makers (ITDMs) around the world are rising to the challenge. From integration solutions that succeed in helping businesses scale with minor hurdles, to imagine everything as a service, the tech industry is innovating at scale. However, there are some challenges that need to be resolved.
According to Lenovo's new Future of Work and Digital Transformation (2021) study, ITDMs in small, medium, and large enterprises have expressed their own set of challenges with the pivot to a redefined desktop:
Managing data security, privacy policies and cybersecurity issues
Rapid scaling of existing online servers / infrastructure
Fundraising for the purchase of new equipment and services
Employees were not left out to voice their concerns, including:
Limited or incomplete access to company files and the intranet
Interruption of email exchanges and operation of the software
These challenges seen in the global remote working revolution will continue to create problems for the future of the workplace, unless ITDMs step in and put in place long-term solutions for seamless adoption of the workplace. of the future.
Eliminate workflow interruptions
Telecommuting has changed the way we work. Today, people have the freedom to work at their own pace and at their own pace, as long as larger business goals are met. The old ways of managing the IT infrastructure that support such dynamic work preferences don't work as efficiently. Most employees tend to have a marginally low tolerance for workflow interruptions, primarily caused by high latency. ITDMs need to set up IT systems that would be available all day and night, virtually managed 24/7 and run efficiently, allowing the workforce to perform their tasks without disruption at any time of the day. daytime. Hyperconverged infrastructure solutions are uniquely suited to provide virtual desktop infrastructure (VDI), meeting the need for people to work remotely across many industries.
Evolving technology without capital expenditure
CIOs believe technology requirements change on average every 12-18 months. Balancing concerns about operating expenses and capital spending is important, and the industry has innovated to meet the challenge. Today, infrastructure as a service is possible. CIOs can access solutions that allow them to manage their workflow on models based on consumption. Such solutions not only eliminate asset ownership and associated costs, but reduce the burden of proactive monitoring, end-to-end system management, and system security. In addition, such solutions allow the company to modify the IT infrastructure according to its needs. ITDMs can then allow businesses to scale without additional capital investment.
Hybrid cloud on public cloud
Managing workloads from on-premises data centers provides better management and security, while the public cloud is seen as a cost-effective alternative without security. While the pandemic has transformed the idea of ​​remote working, it has simultaneously allowed hybrid cloud to emerge as a viable option. Choosing a cloud strategy that enables ready-to-deploy cloud solutions that manage your data in a hybrid and multicloud environment is essential. ITDMs need agile, preconfigured edge-to-hybrid cloud solutions and the ability to choose their HCI vendor. This will allow ITDMs to leverage the flexibility, scalability and economics of the cloud.
Share ownership of workplace safety
Safety is everyone's responsibility. Even with strict security controls, preventing cybercriminals from accessing the network will remain a challenge if an organization fails to adapt to the changing scenario. With localization and data security a priority, companies prefer hybrid cloud to keep and secure sensitive information in the market. Virtual Desktop Infrastructure (VDI) allows businesses to clone a desktop, host it on a central server through which only authorized employees can access this data from any device, anywhere. This has proven to be useful even for businesses that have extremely light IT services. In factories, edge servers provide essential cybersecurity capabilities, including key-encrypted storage and physical security features, such as a lock-down frame, as well as intrusion and tampering detection mechanisms. Across many industries, on-premises data management solutions provide comprehensive system and data security, from the edge to the cloud core.
As businesses evolve, so do the roles of each member of the organization. Data is the new currency and IT decision makers are the new bankers. The term "change is the only constant" was no more relevant than it is today. The sooner ITDMs take advantage of intelligent infrastructure solutions, the sooner they will build the workplace of the future.
The author is the Managing Director – India, Lenovo Infrastructure Solutions Group
[ad_2]