Tower Resources moves forward with well preparation offshore Cameroon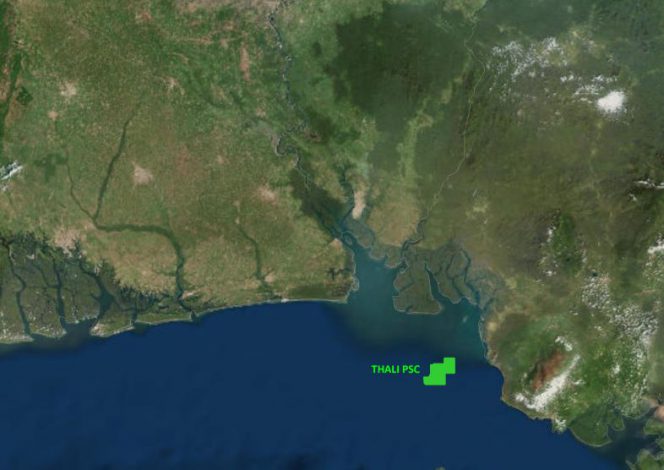 African energy company Tower Resources has received approval from the credit committee of a local Cameroonian bank for a $7 million loan that is expected to cover around 40% of the cost of a well in the Rio Del Rey basin.
Tower Resources Cameroon SA (TRCSA) has been notified by BGFI Bank Group that the medium-term loan of approximately $7 million under its Thali Production Sharing Contract (PSC), for which the parties agreed in late June of a term sheet, has been approved by the credit committee.
Further approval is still required at the BGFI group level and discussions are now focusing on structural and documentation details, as well as a possible modest expansion of the facility.
The loan is expected to cover approximately 40% of the approximate $18 million cost of the NJOM-3 well, with an additional 25% having already been paid by TRCSA.
The balance of 35% of the cost of the well must also be financed by TRCSA. This balance can be financed with additional financing at the asset level or with corporate funds, the company said.
"Discussions regarding platform options with vendors and other operators are also continuing as planned. As previously announced, the long-term components for the shaft have already been purchased, and the environmental and social impact assessment, site survey and site debris survey have been completed. Therefore, we are able to act quickly once a rig location is finalized," said Jeremy AsherChairman and CEO of Tower.
"We remain very confident that we will be able to drill the NJOM-3 well in a timely manner and thank our shareholders for their patience as we seek to conclude these discussions."
Tower Resources continues to discuss additional asset-level financing options, including with BGFI, and its current plan is to complete loan financing documentation, if possible, before seeking to enter into further banking discussions.
The company said it aims to complete discussions as soon as possible, but cannot be sure when final approval will be received if successful.
The Thali PSC covers an area of ​​119.2 km2, with water depths ranging from 8 to 48 meters, in the Rio del Rey basin in the eastern part of the Niger Delta.
The NJOM-3 drilling was previously scheduled for June 2020, however, Tower Resources declared a Force Majeure Event in March 2020 regarding the first exploration period on the Thali permit due to Covid-19 restrictions.
Last March, the President of the Republic of Cameroon approved a further extension of the first exploration period of the Thali permit.
Shortly thereafter, the company signed an agreement to outsource a 49% direct non-operating stake in its Thali PSC to Beluga Energy.