Veterans have higher rates of insomnia than non-veterans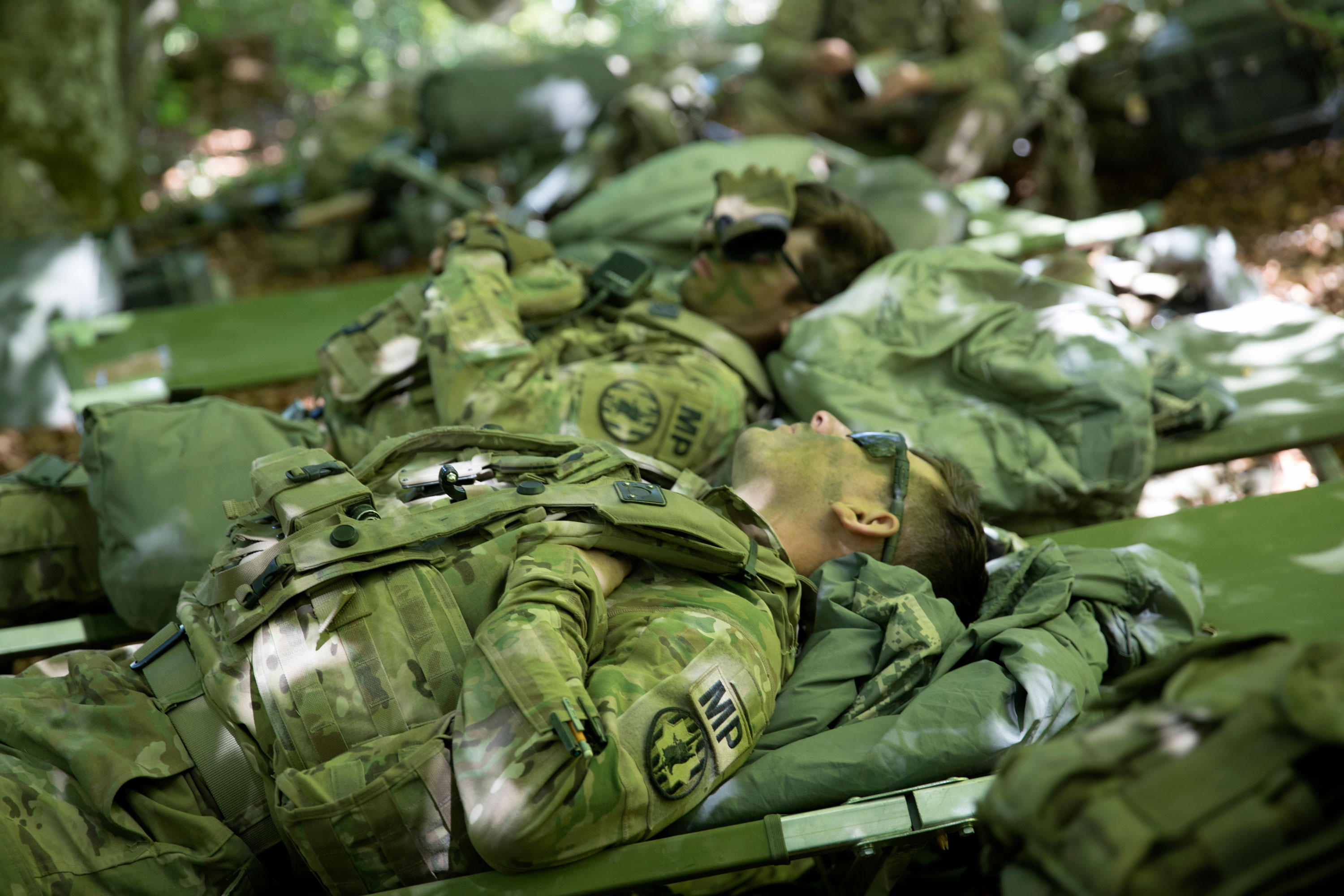 Veterans suffer from insomnia at "alarming" rates, according to a recent study from the San Diego Department of Veterans Affairs.
The rate, according to the study, was particularly high among veterans suffering from Post-traumatic stress disorder (PTSD), Traumatic brain injury (TBI), and chronic pain.
The report, which was first published in the Oxford University Medical Journal "Sleep" in June, found that in a seven-year study of more than 5,500 post-9/11 veterans, 57% of them suffered from insomnia. This rate was fairly constant regardless of age, gender, race, and military branch. Number of deployments, seniority or history of alcohol abuse did not affect the risk of insomnia.
By way of comparison, studies of the general adult population show a prevalence of insomnia of around 30%.
Rates of insomnia were even higher among veterans with certain conditions. Over 93% of veterans with PTSD, about 78% of TBIs, and 70% of chronic pain also suffered from insomnia.
Insomnia is defined as difficulty falling or staying asleep, waking up earlier than desired, or having significant sleep problems during the day.
Doctors have long known that veterans frequently have trouble sleeping. Previous research has suggested that they may have double or even triple the rates of insomnia, compared to civilians. This could stem from several aspects of military life, including irregular sleep schedules during active service and difficult living conditions. Physical and psychological injuries and difficulties re-integrating into civilian life after deployment may also play a role.
The researchers were surprised by the study's results because a review of VA medical records showed that only 3% of all veterans enrolled in VA health care report sleeping problems, a big difference from to the results of the study.
The researchers involved in the study gave several reasons for this discrepancy.
First, VA healthcare professionals often view insomnia as a symptom of other problems such as PTSD, TBI, or chronic pain, and many healthcare professionals don't even mention insomnia as a diagnosis. separate in a patient's health record.
Additionally, veterans themselves often do not report sleep issues to their healthcare team as an issue. These veterans may have struggled with sleep-related issues for many years or since their first day of training camp, and often view the insomnia itself as normal or insignificant, the researchers said in the report. .
While many veterans believe insomnia is okay and remember times during their military service when they did double duty and still managed to get out into town, medical professionals warn that the insomnia can have serious complications, especially with age.
There are several medical complications of insomnia, including:
Increased risk of death
A higher risk of health problems like high blood pressure, obesity and depression
A higher risk of falling, especially for older women
Emotional problems such as mood disorders, anxiety, difficulty concentrating
Slow reaction time and reduced physical operation
Study results reveal VA's need to develop more screenings related to sleep issues and educate veterans about the seriousness of the problem and the need to treat it at the earliest available opportunity, the researchers said.
Stay on top of your military perks
Confused About Your Veterans Health Benefits? Keep up to date with all changes and details. Subscribe to Military.com. and get all the latest updates straight to your inbox.
View full article
© Copyright 2021 Military.com. All rights reserved. This material may not be published, broadcast, rewritten or redistributed.